Guatemala

Culinary

and Cultural TourNov. 2-10, 2017

$950


9 days, 8 nights
Limited to 15 Participants
Tour Full
Wait List Available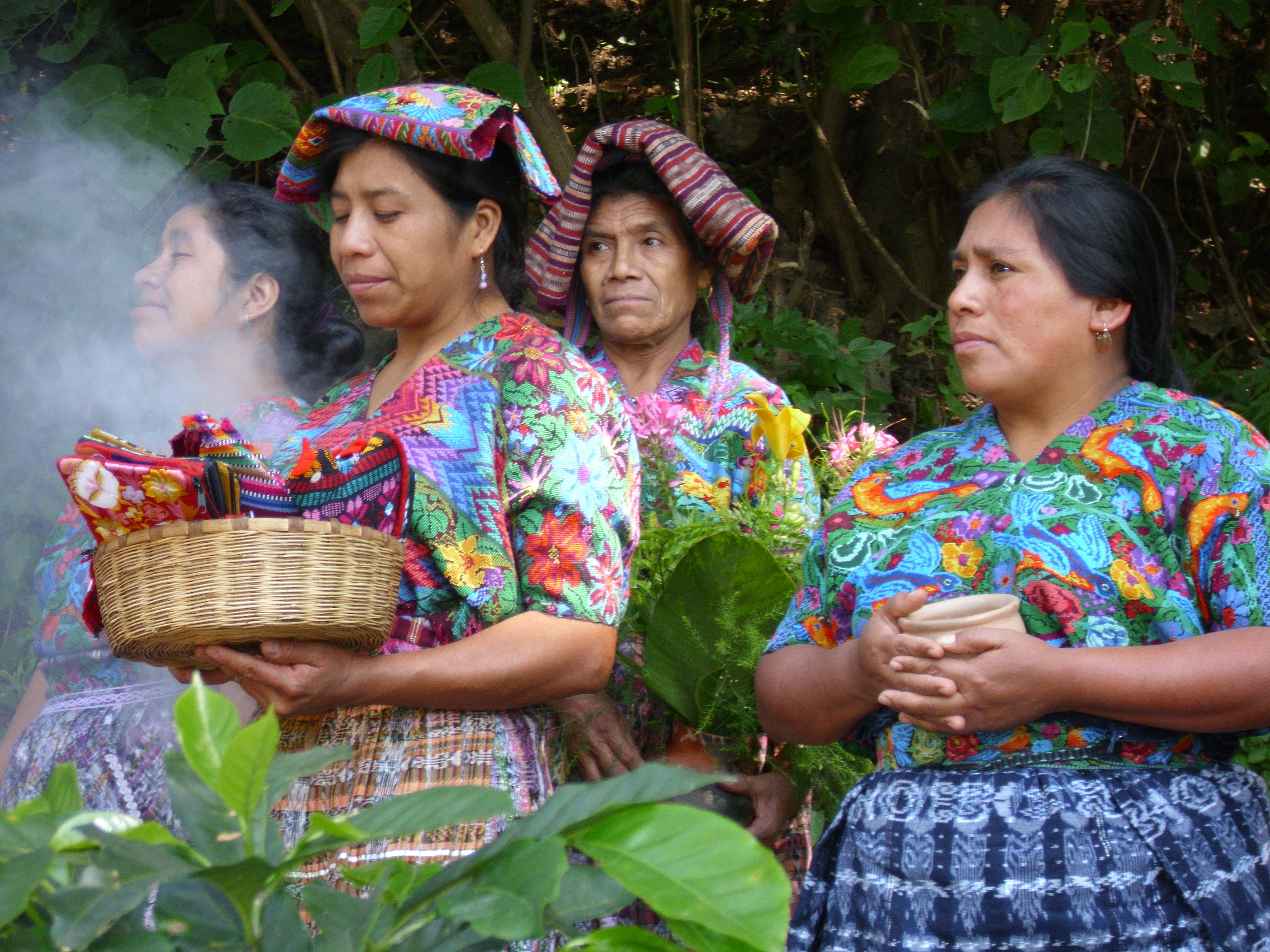 Click here for details
---
Guatemala 2017




Textile and Jewelry Tour


March 14-22, 2017

$950




9 days, 8 nights


Limited to 15 Participants

Tour Complete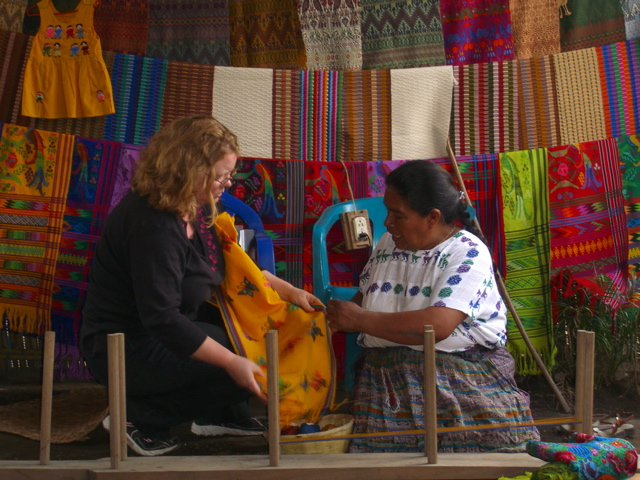 Click here for details
---
------------------------------------------------------------------------------------------------------------------------
Letters to the LA Times Travel Section
Sunday, January 12th, 2015
Reader's Choice

I took my second trip with Guatemala Charities in November 2013. Their aim is to help women's and children's charities in Guatemala and the tours are wonderful and inexpensive. There are many opportunities to meet local people, appreciate the culture and enjoy the gorgeous scenery. Visits to Antigua, Chichicastenango and Lake Atitlan and its Mayan villages are highlights.

Mary Lou Sortais, Irvine

------------------------------------------------------------------------------------------------------------------------
Sunday, April 16th, 2012
Guatemala Tour Proves Rewarding
On January 9, I saw a small article in Tours and Cruises in the L.A. Times Travel section.
As a result, I took [the] Textile and Jewelry Tour to Guatemala in March.
What a find! The tour was quite affordable, very professionally run and operated to support
women's and children's charities.
This trip was not about climbing volcanoes and seeing Mayan ruins,
but to meet and support the female artisans of Guatemala,
to hear stories, to learn about the traditional crafts, their culture and lives,
and to aid the people in the small villages on Lake Atitlan.
To meet the people was an emotional experience that will stay with me for a long, long time,
and I'll have a connection to Guatemala for years to come.
Thanks for including these rare travel experiences in your section.
Eileen Rinde, Camarillo
---
__________________________________________________________
2017 Update
GUATEMALA CHARITIES FUND RAISERS begins a new chapter in 2017, with all proceeds going to support the projects listed below. Developing a "cultural connection" has been a very rewarding experience to the many participants we've introduced to the country.
Guatemalan Beaded Jewelry sales continue to expand, with over 25 wholesale and retail accounts in the USA. It now represents over 80% of the funds raised, We'll be attending 11 sales events in 2017 to Gem Shows and Bead Society Events in California.. Check the "GCFR Shortcuts", Bead Work Jewelry above to see the exciting and affordable opportunities the program has to offer. We sincerely hope you can attend a bead event to help support these gracious and grateful indigenous Mayan families.
We wish to thank the many volunteers who make this effort possible. They've enabled the organization to be able to give 100% of the funds raised directly to the families we support. There has been no administration, marketing or labor expenses since we began, and we intend to keep it that way. The rewards have been wonderful and we feel blessed to have been given this involvement opportunity.
PROGRAMS GUATEMALA CHARITIES SUPPORTS
---
---
~ Mayan Families Helping the Indigenous Maya People of Guatemala (www.mayanfamilies.org)


Based in Panajachel, this 501(c)3 organization offers a wide range of services, including student sponsorships, sewing classes, general education, day care for young children, healthy family programs, animal welfare, water filters, stove projects, micro-finance and elder care. Run by Dwight and Sharon Poage out of their home in Panajachel., it's a truly remarkable project. Their Motto: "A Hand Up, not a Handout".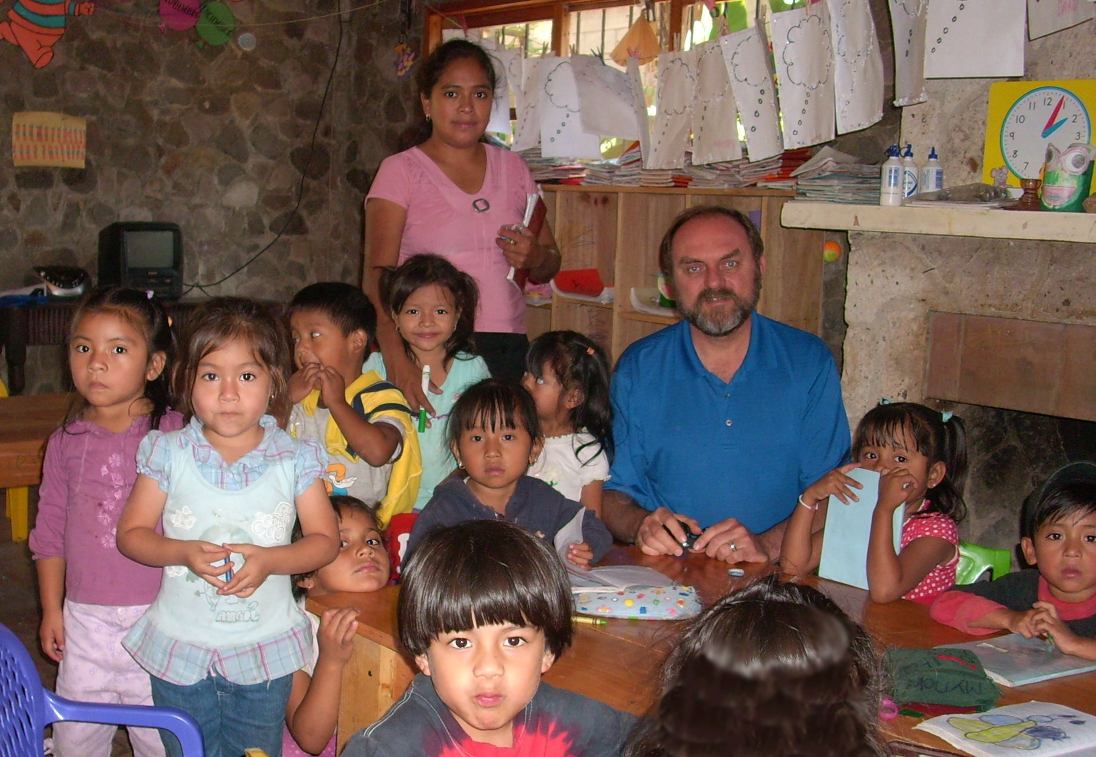 ---
~ Senovia's Beading Co-Op
Sandi's major bead source, Senovia is responsible for creating many of the new designs that keep the line fresh and growing to sales and profit levels she now enjoys. Her Mayan beaders have worked tirelessly to produce the jewelry in a timely manner for the many shows we now attend.
The co-op now consists of 20 women working in their homes and at Senovia's rooftop garden area to produce the beautiful jewelry, unique to this area.
In addition, we purchase the jewelry from individual families working together in their homes and businesses.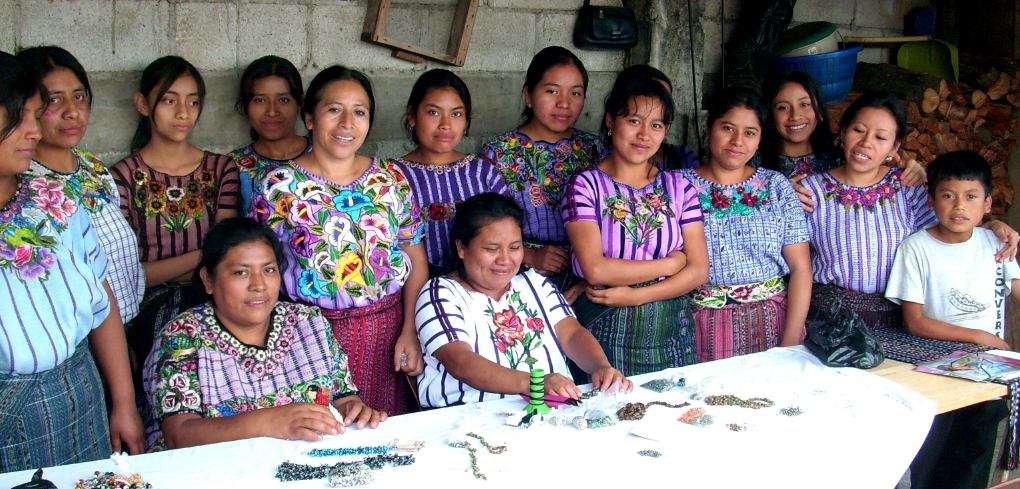 ---
~ Luis Cholotio, GCFR Project Director
We met Luis in March 2009, and he has never disappointed in his efforts to assist us with our business dealings. Luis assists us in tour leading, and oversees and distribute fun
ds
to the projects we support. His English-speaking and computer skills have been very helpful, as well as his suggestions on where our dollars will be best invested.
His goal has been realized after attending a National Tourism Program in Guatemala City . He is now a full-fledged National Tour Guide, enabling him to lead tours anywhere in the country.
We look forward to many years of working with Luis, as he has become an essential part of the program.
Check his TripAdvisor site, (listed as Lake Atitlan Day Tours) to see reviews on his services. Every one is a 5-star rating! Remarkable, and he's earned every one.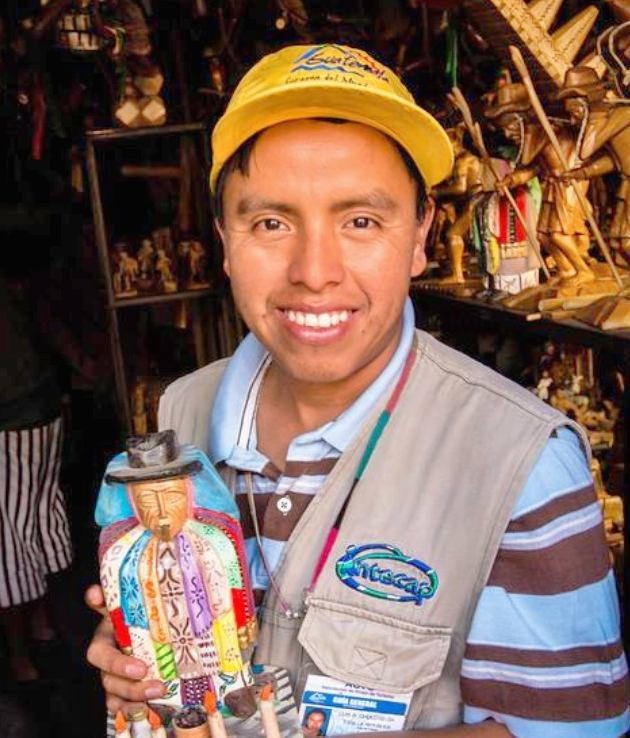 ---
---
_________________________________________________________________________________________________
Saludos Ninos! (saludosninos.org) Serving impoverished Mayan families in the rural community of Panyabar by providing children with early learning as well as health and nutrition programs. Most of the children are three to four years old, but older students also attend the day care for after-school studies and a nutritious meal.
__________________________________________________________________
Miracles in Action (miraclesinaction.org) Works in the indiginoous areas of rural Guatemala, building schools, halping people to gain skills to earn a living, and provides the basics of healthy living with safe stoves, clean water, latrines and nutrition projects.
________________________________________________________________________________________


Centro Maya Project

(centromayaproject.org) provides humanitarian, educational, and medical assistancet to indiginous Mayans. It focuses on helping poor families with disabled children, single mothers with children and emergency medical care.

---
2014 Fund Raising Accomplishments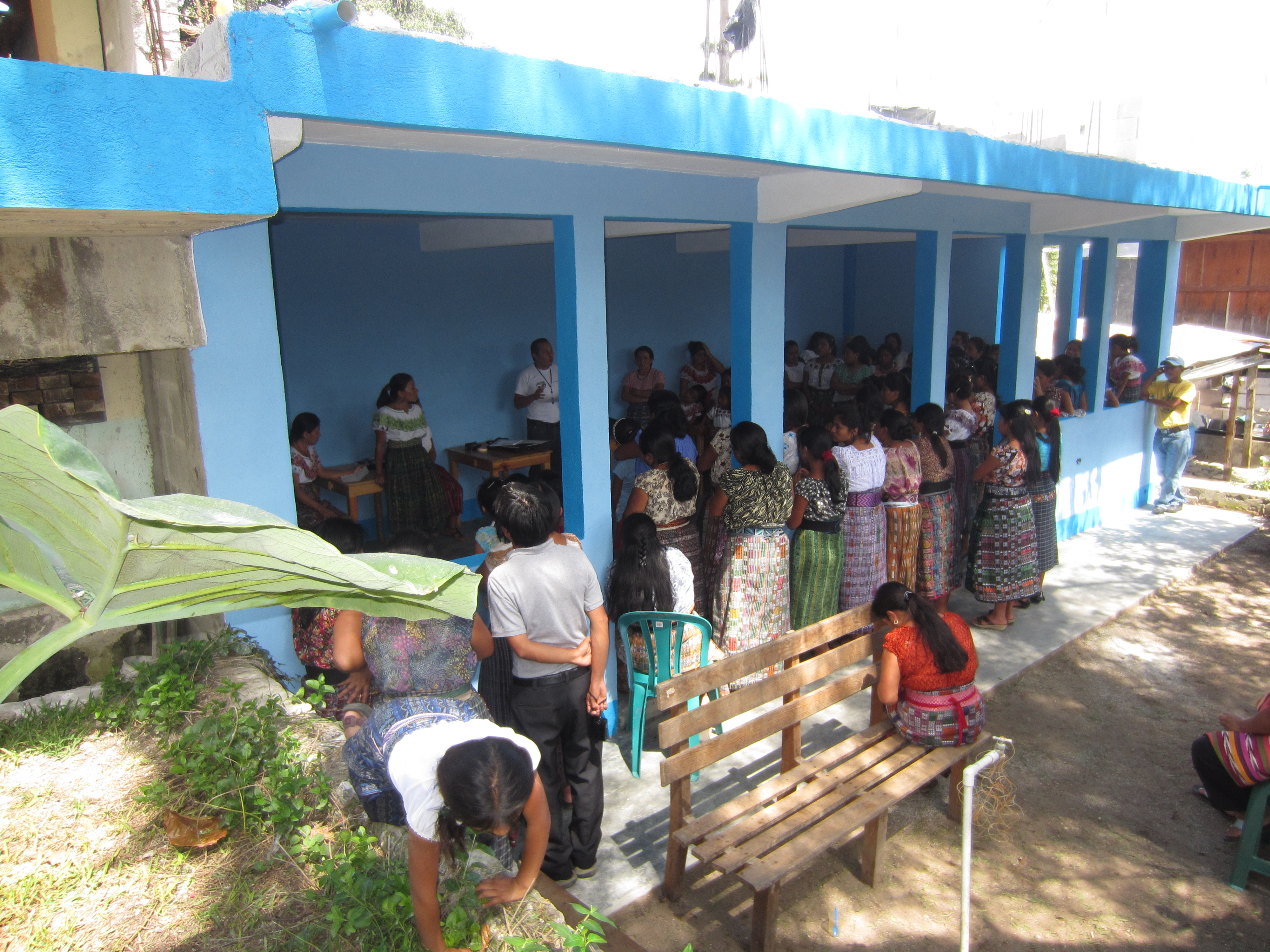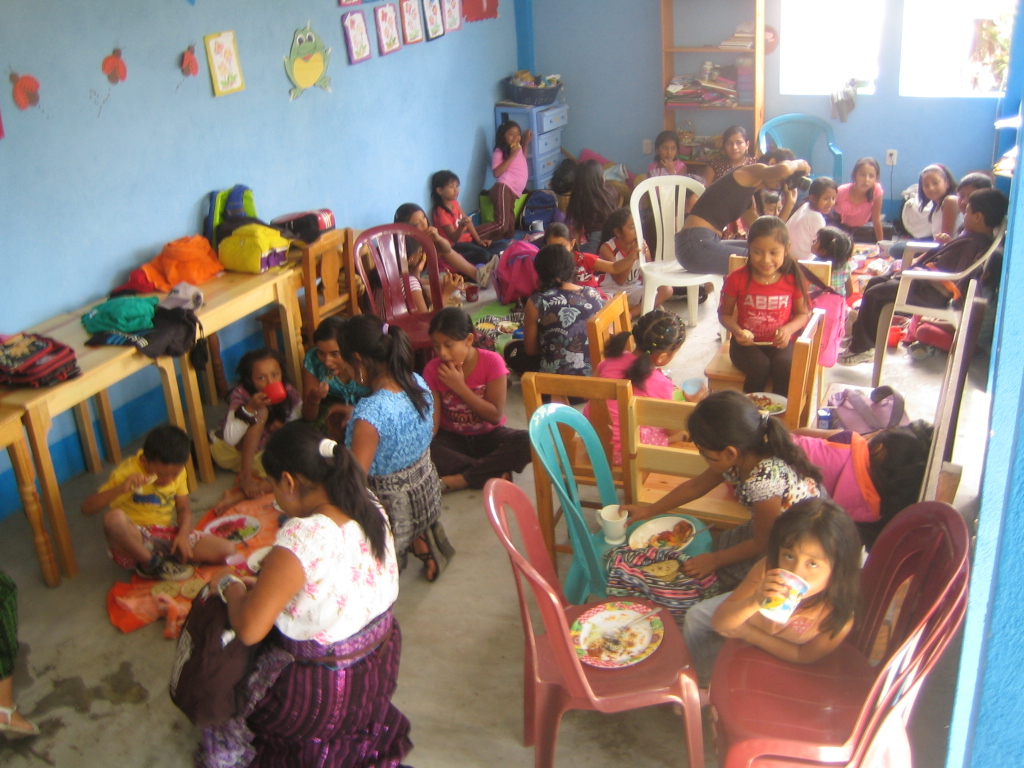 Building a Classroom for the Ninas Maya Reinforcement Program
Cultural and Bicycle Tours
Guatemala Culinary & Shopping Tour (Nov)
CalCoast 2012 Redwoods & Wine Country Bike Tour ~ Santa Rosa (May)
Guatemala Textile & Jewelry Tour
Guatemala Adventure Tour
Guatemala Jewelry and Textile Tour
---
2013 Fund Raising Accomplishments
Cultural and Bicycle Tours
Guatemala Culinary & Shopping Tour
CalCoast 2011 Bike Tour ~
Thailand Bike Tour
Laos Tour
Guatemala Jewelry and Textile Tour
The tours listed above created a profit of $10,000, benefiting the 5 programs listed above.
We are very grateful not only to the participants, but the volunteers who made these tours successful.
---
Beaded Jewelry Sales


Our Guatemalan Beaded Jewelry program continues to expand with exciting new styles, additional retailers and showings at many Gem Shows and Street Fairs in the Western USA. New retailers include the Pacific Symphony Guild and a gift store in Downtown Carmel. In five years, this product line has expanded to become the major part of our fund raising efforts.
It's also given non-profit groups an opportunity to raise funds for their organizations. The jewelry is so affordable, and our wholesale program so lucrative, it never fails to win praise along with profits for others. We look forward to another exciting year. Check the Show Schedule for details on where and when we'll be in your area in 2016. MORE
---
Past Accomplishments--2006-2012

It's been quite a journey, thanks to the work and dedication of many...
MORE
---
Questions? Link Issues? Ask GCFR@sellin.com